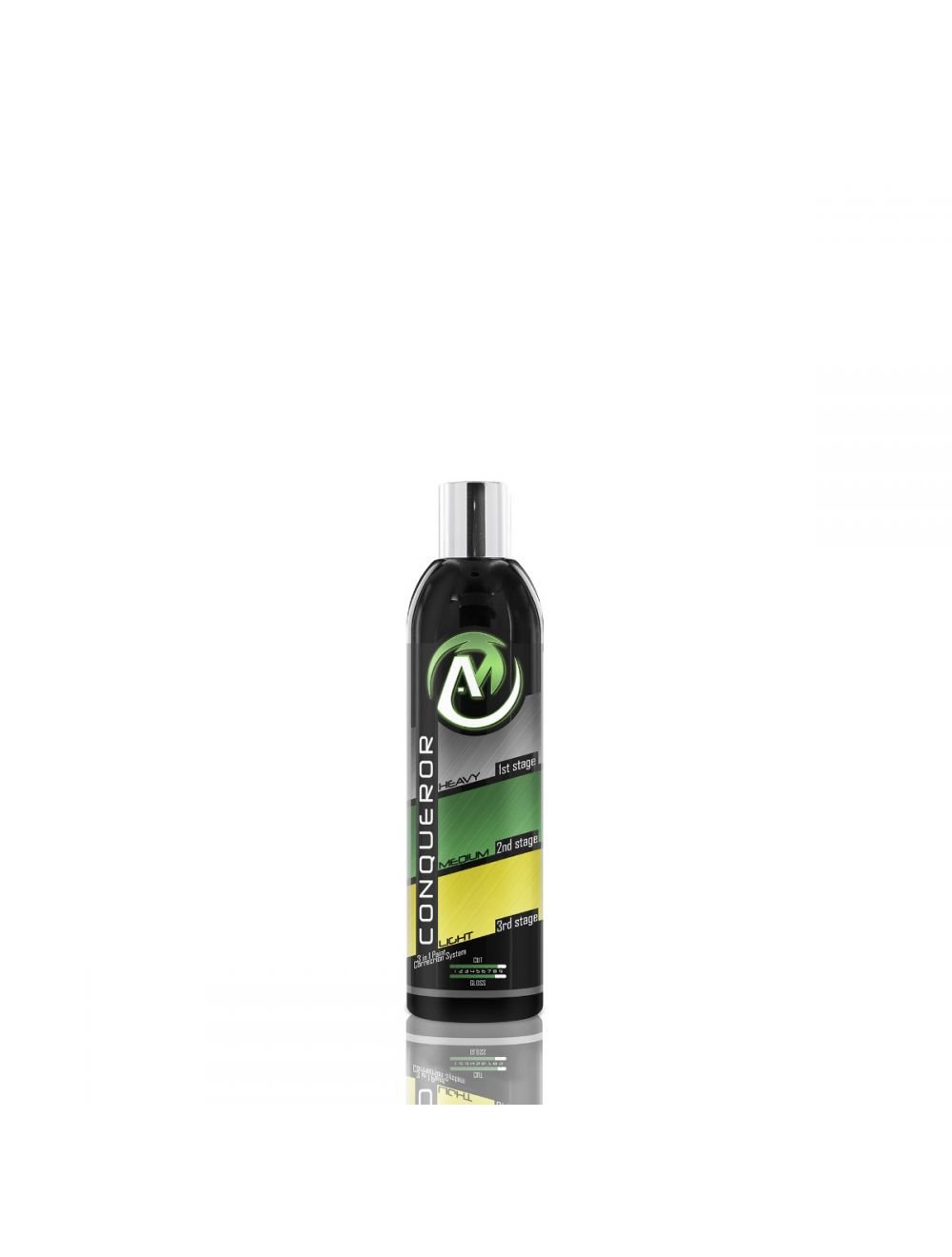 Conqueror – 250ml
13,99 €
3 in 1 Paint Correction Compound
Description
Additional information
Reviews (0)
Description
Conqueror Compound is a revelation in paint correction, with over a year of constant development and rigorous testing in-house we have brought to the market a truly remarkable polish that will reduce the time and money spent. Its cutting power is so amazing it will remove deep imperfections, scratches and swirls with ease. It also has the finesse of the most glossy finishing polishes leaving a mirror-like shine and true depth of colour.
The Conqueror Paint Correction System comprises of the Conqueror All in 1 Compound and Conqueror Pads, continuous testing has ensured they work together flawlessly to achieve maximum results.
Heavy, medium and light cut are all easily achieved with our terrific "3 in 1 paint correction system". Matched with a choice of heavy, medium or light cut polishing pad you can achieve amazing results with ease regardless of the hardness of the clear coat thanks to the diminishing abrasive technology which works with the aggressive variation of the pad to differences in cut and gloss.
The extremely low dust formula and will remain moist longer and does not create much heat meaning you can work the polish for longer without risk.
Works with Rotary and Random Orbital polishers
Contains diminishing abrasives
Contains no fillers, silicone or wax
Works on all kinds of paint surfaces
Very low consumption
100% body shop safe
Cut 8.5/10
Gloss 8/10
Directions for use:
Ensure surface is clean and dry to the touch
Use our Conqueror Heavy, medium or soft foam pad (depending on the level of cut required)
Using a DA or rotary polisher, apply 3-4 pea-sized drops to the pad
Place pad against paintwork & start polisher on a slow speed to spread the product
Work product on a slow speed
Gradually increase speed to break down abrasive particles
Buff residue with soft microfibre