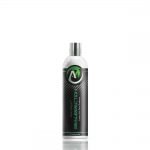 Resurrection – 500ml
16,25 €
Description
Additional information
Reviews (0)
Description
Why Resurrection?
Resurrection is a marvel in detailing polishes, its ability to multi-task is what makes it an essential product in any kit used by the experienced detailer and weekend warrior.
When preparing the paintwork for the final stage whether it be wax, sealant or ceramic coating the importance of ensuring the surface is as decontaminated and smooth as possible is essential. Resurrection removes any oxidation and contaminants which may lay on the surface of the clearcoat by using micro-abrasives, while it is doing this important job it is also removing micro scratches in the clearcoat. As if that wasn't enough for 1 product it tops it off by creating a deep gloss shine and mirror reflection.
Ideal applied by hand on its own or machine polisher using our pad priming formula "Nuru", this fast acting product will cut fast to remove micro-scratches not filling them and then provide the wet shine of a finishing compound on any painted surface.
Key Benefits
Multi-stage polish eliminating the need for several specific products
Strips the surface of waxes and oils ready for the LSP
Micro-abrasive formula removes micro-scratches – fast
Creates a deep gloss shine and mirror reflection
Can be applied by hand or machine polisher
Highly economical
Car Care Advice
Pre wax cleansers are essential before applying the LSP to your paintwork, the surface must be ideally prepped if the the LSP is to be at its best. The paint should be clean and dry prior to applying Resurrection.
Direction For Use
Wash and dry the paintwork thoroughly
Apply a few drops to the applicator
Polish paintwork in circular motions applying even pressure
Ensure the whole area is covered
Buff off using a plush MF towel
Use Prep Pro residue remover to clean the area