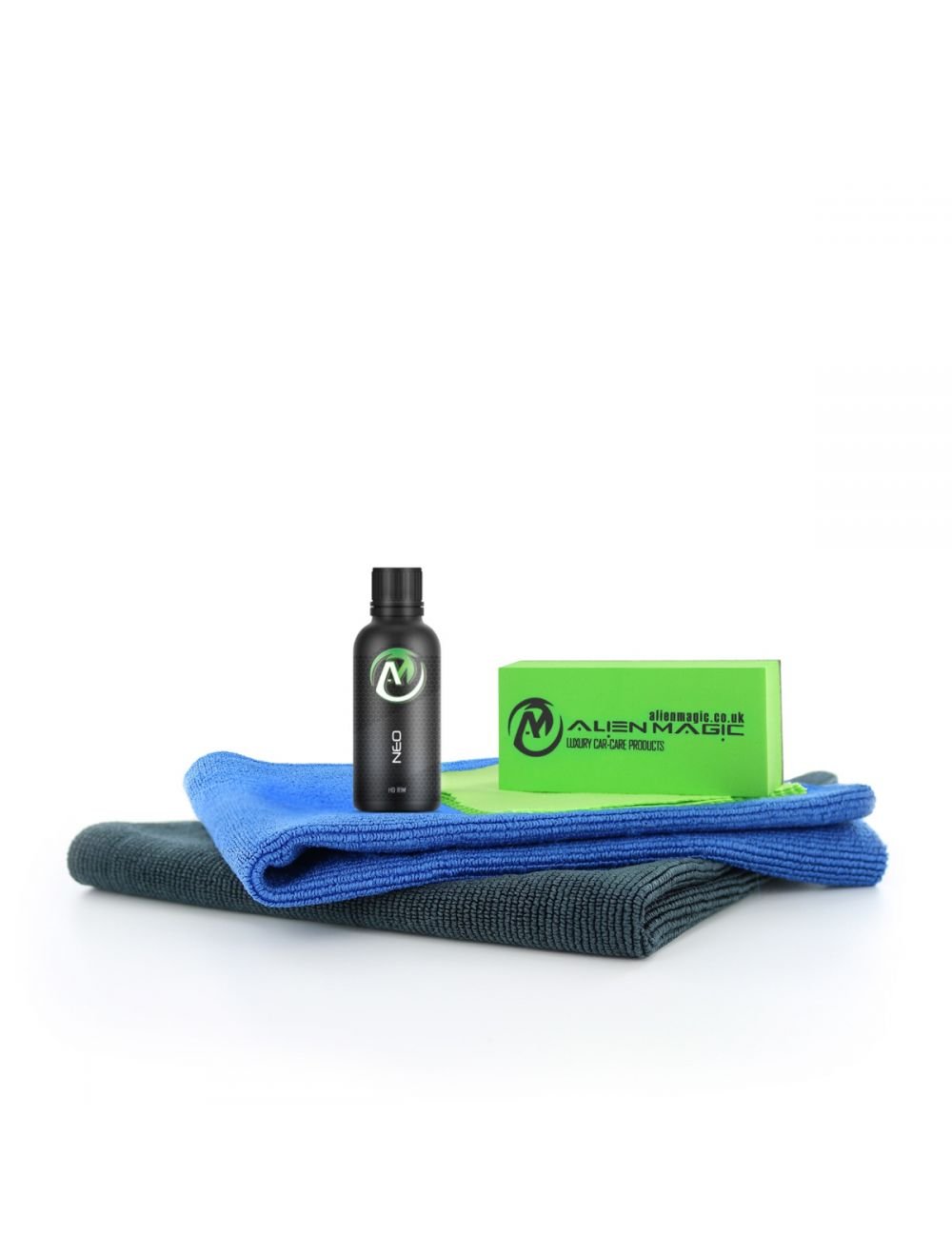 Neo HD Rim – Wheel Ceramic Coating
99,99 €
Description
Additional information
Reviews (0)
Description
Why Neo Rim?
Our state of the art Neo Rim Ceramic Coating is one of the easiest to apply and has been developed to be the leading chemical, scratch and heat resistant coating currently available on the market.
Neo HD Rim bonds to your car's alloy wheels and calipers at molecular level and creates sacrificial barrier between the road conditions and your delicate paintwork and repells dirt and grime making it much easier to maintain whilst offering outstanding protection and gloss.
Key Benefits
Easy on Easy off application
Enhance colour depth with mirror like effect
Creates a super hydrophobic barrier that repels contaminants on contact
Ensures routine washing of wheels is easier and less time consuming
High UV and Chemical Resistance
Suitable for all types of wheels excluding high polished ( bare metal )
Air died in 1h, fully cured in 12h
Technical Specification
Hardness – 9h
Chemical resistance – ( pH ) 2-13
Water contact angle – 110 º
Thickness – 2 microns
Durability – Up to 18-24 months, can be layered for extended protection
Car Care Advice
Maintain with ph neutral cleaning products
Directions for use:
Ensure Wheels & Calipers are cool, clean, decontaminated and completely dry. Wrap Micro-suede cloth around the application block then apply liberal amount of NEO HD Rim on to the cloth.
Treating one wheel at a time, distribute even amount on the entire surface of the wheel. Allow to cure for 45-60 seconds and then buff off initial residue using Black cloth followed by Blue cloth to achieve high gloss finish.
Reapply a second coat repeating the process 2 hours after the initial application.
Important: Apply in shade away from direct sun light. Leave it to completely cure for 12 hours.
KIT consists of the following:
NEO HD Rim 30ml, Ceramic Applicator Block, 4 Micro-suede Cloths, 2 Seamless Pearl Knit microfibre buffing cloths ( scratch free ).