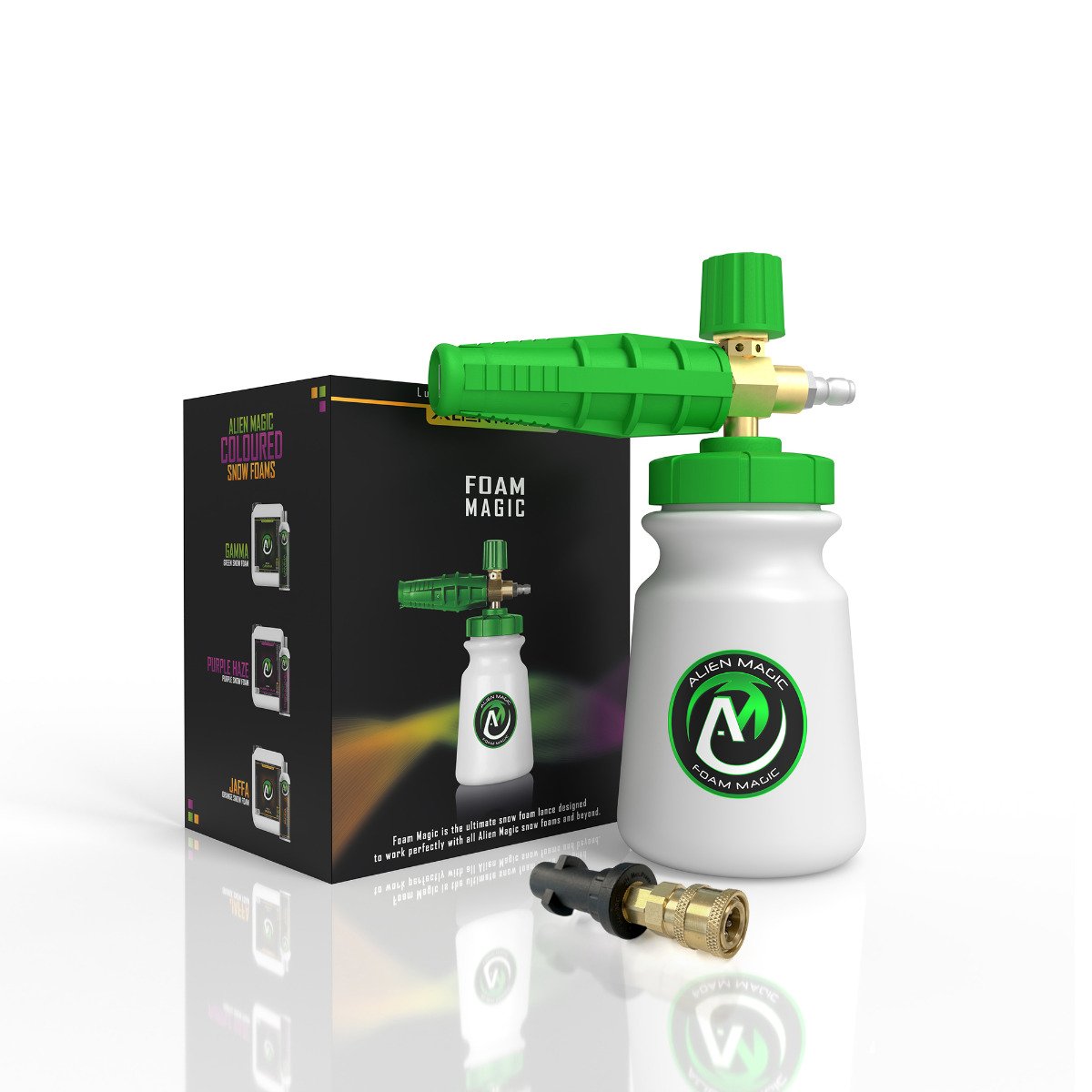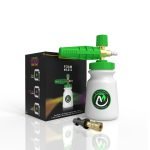 Foam Magic Snow Foam Lance + Karcher Adapter
54,49 €
Description
Foam Magic is the Ultimate Snow Foam Lance designed to work perfectly with all Alien Magic Snow Foams and beyond. Can be used with a variety of products including pre washes, shampoo's and some sealants.
The Alien Magic Foam Magic Lance is a Heavy Duty product and comes supplied as standard with a 1/4 Quick Connect fitting already attached.
Made from ultra-strong plastic ( HDPE )
Brass Construction
900ml bottle with measurements on the side
Top mounted dial to adjust thickness of foam
Maintenance:
To prevent clogging and prolong life expectancy with optimum performance we highly recommend following these steps.
Flushing through thoroughly after every use with clean warm water ( in the lance bottle ) while turning the top mixer in both directions-this process will clean foam lance, nozzle, tube at the same time.
Your foam lance is ready for the next foaming session!
Including:
lien Magic Quick Release Adaptor for Karcher K-Series Pressure Washers ( K2-K7 ). Manufactured from heavy duty plastic with brass connect adaptor providing quick connection of our lance. Brass Ball Lock design provides strong connection between our lance or any quick release accessory every time.
Construction – Heavy Duty Plastic and Brass
Max Pressure – 16MPa ( 2320 PSI )
Max Temperature – 60c ( 140 F )
Fitting – Karcher K2 K3 K4 K5 K7